Welcome to
Wentworth School
"Striving for Excellence"

Staff and children are made aware of our school values of loyalty, respect, tolerance, honesty and perseverance whenever possible.
We aim to provide a curriculum that is broad, balanced and progressive, which relates to the development of the whole child and which meets individual needs; a curriculum which excites and interests the children and which encourages each child, as a unique individual with special qualities and talents, to make a positive contribution to school life.

Read more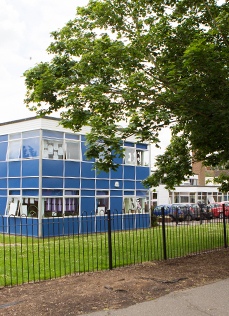 Closure of school
Dear Parents/Carers and children
We are really sad, in the current situation, to be closing the school today. Thank you for all your support this week and we will try to keep in touch with you in the next few weeks via email/facebook and the school website.
Our staff have been exceptional, supporting the pupils and the school and will continue to do this while we are providing childcare. We have also had many positive and encouraging message from parents; this has helped us to remain optimistic.
Pupils have been wonderful this week, even though trips and activities have had to be cancelled and they have not had their usual friends in school. One child in year 6, when they heard that SATs had been cancelled, said that it was fine they would have more time to practice! What a positive Wentworth attitude.
We hope you are able to access the learning activities online and complete the other tasks sent home.
Please continue to look out for communications from us in the coming weeks and we remain positive that we will be seeing you all and welcoming the children back before the end of the academic year.
Please stay healthy and safe.
Yours sincerely
Mrs D Dack
Headteacher
https://www.gov.uk/government/topical-events/coronavirus-covid-19-uk-government-response

PRIDE OF MALDON AWARDS 2020
We are delighted to announce that Headteacher Mrs Dack has been awarded 'Educator of the Year' at the annual Pride of Maldon Awards. Mr Stephen Nunn, Honorary Freeman of the Town of Maldon, said "This Educator is always very welcoming to visitors. The school is a real community hub that has many ongoing initiatives illustrated by consistency, especially with raising money for charities. Mrs Dack has a great rapport with students and offers opportunities for all abilities ensuring everyone counts, everyone has the chance to succeed, to discover their best self and teaches the pupils how to lead a life of integrity, respect and happiness."