Welcome to
Wentworth School
"Striving for Excellence"

Staff and children are made aware of our school values of loyalty, respect, tolerance, honesty and perseverance whenever possible.
We aim to provide a curriculum that is broad, balanced and progressive, which relates to the development of the whole child and which meets individual needs; a curriculum which excites and interests the children and which encourages each child, as a unique individual with special qualities and talents, to make a positive contribution to school life.

Read more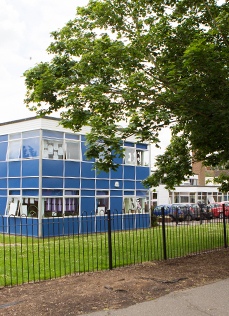 Update:


Parents of September new starters should have received their welcome packs. Please can you return your forms to the school office by Wednesday 13th May by post or direct to the School Office which is open 8.30am to 3pm Monday to Friday. As soon as the government have informed us of the dates we can open we will contact you to arrange an induction meeting either in person or by telephone.

Mrs D Dack
Headteacher


Welcome to our new starters for September 2020.

We are delighted you have chosen Wentworth Primary School for your child.
The school is currently closed in line with the government lockdown procedures, however the office will be sending out our welcome pack with key dates and possible visits for your child shortly.
Parents and Carers will be offered individual meetings with the teachers to discuss any special educational or medical needs. We hope to be speaking to the preschools and nurseries prior to September.
Please stay safe and at home during these difficult times. We are looking forward to meeting you soon.
Mrs Dawn Dack
Headteacher - Wentworth Primary School
https://www.gov.uk/government/topical-events/coronavirus-covid-19-uk-government-response

PRIDE OF MALDON AWARDS 2020
We are delighted to announce that Headteacher Mrs Dack has been awarded 'Educator of the Year' at the annual Pride of Maldon Awards. Mr Stephen Nunn, Honorary Freeman of the Town of Maldon, said "This Educator is always very welcoming to visitors. The school is a real community hub that has many ongoing initiatives illustrated by consistency, especially with raising money for charities. Mrs Dack has a great rapport with students and offers opportunities for all abilities ensuring everyone counts, everyone has the chance to succeed, to discover their best self and teaches the pupils how to lead a life of integrity, respect and happiness."